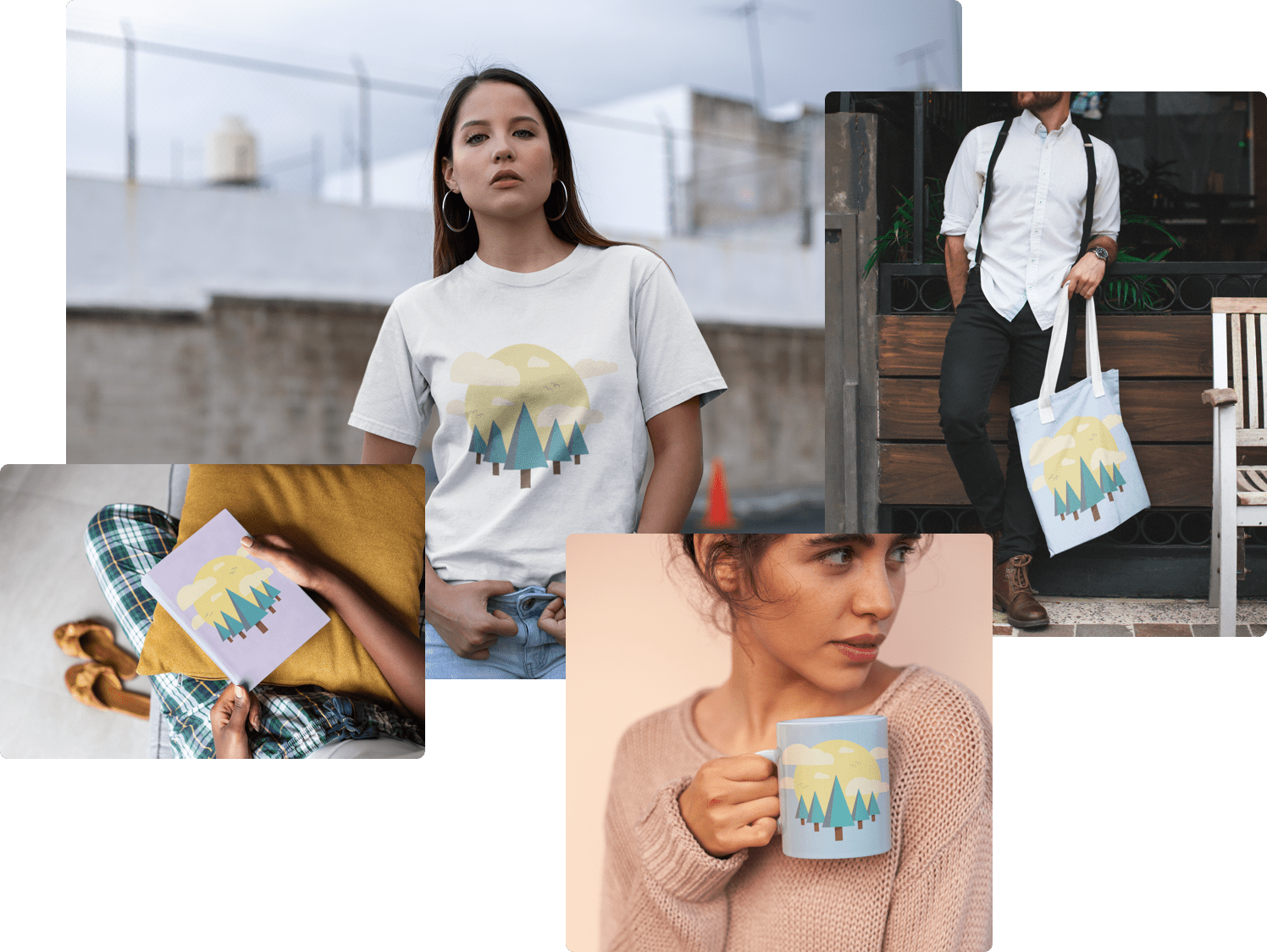 Make Money Selling Products With Printy6
Print-on-demand drop-shipping business model lets you save time and money: there's no need for substantial upfront investments, no need for storage space or inventory. Furthermore, you only pay after you sell, you can never go out of stock.
We are print on Shoes, watches, Canvas, pillow, bedding set ant etc. If you or your customers notice an issue on the products or anything else on the order, please submit a Problem report to support@printy6.com The return address is set by default to the Printy6 facility. When we receive a returned shipment, an automated email notification will be sent to you. Unclaimed returns get donated to charity after 30 days. If Printy6's facility isn't used as the return address, you would become liable for any returned shipments you receive.
Production time Your products are manufactured within 3-7 days Business Days, then an additional 4-7 days Business Day for shipping. Most customers will receive their packages in 10-14 days Business Day after an order is processed. Production technics We are using Digital Injection Printing as the mainly production technics, The key parts in digital printing technology are image data processing and printing control. it will btain a naturally colorful and vivid detailed color night vision image. Returned by Customer It is best to advise your end customers to contact you before returning any products. We do not refund orders for buyer's remorse, and size exchanges are to be offered at your expense and discretion. A new order, at your expense, would need to be placed for an updated size if you choose to accept or offer size exchanges to your end customers.